Venue: DW Stadium
Time: 8pm BST.
Weather:
Highs of 7, lows of -4. Jesus.
Referee: Mark Halsey
Betting: Wigan 6/1 Draw 7/2 Man City 4/9. Man City to win to a score to nil is a minimum of 6/1. Tempting.
Wigan Formation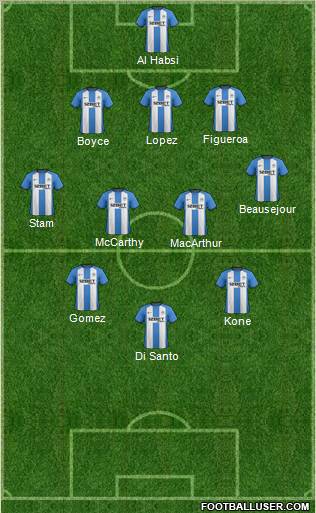 This is Wigan's projected line-up. Emphasis on the word projected. It will probably feature the 3 at the back system which enabled Wigan to survive the drop last term.
Injuries
Watson, Caldwell, Maloney, Ramis, Alcaraz, Crusat
One To Watch
Jordi Gomez. Fresh off a natural hat-trick at the weekend, the Catalan will try to continue his good form against a far higher quality of opposition
Highlights
Martinez talking about last weeks 3-2 win against Reading.
Man City Formations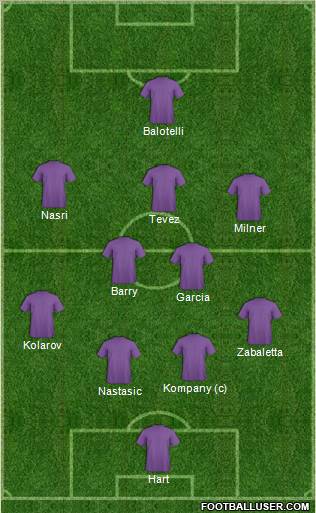 Again, pure folly to try and predict a starting line-up. Who knows.
Will Toure be rested, Silva too? I think it's a distinct possibility with 3 games in 8 days.
Injuries
Clichy, Rodwell, Richards.
One To Watch
Mancini. Will the manager shuffle his squad tonight and give a much needed rest to key players? It is an away game so that would lead us to think that a full team may feature, but with Everton at home, a harder game,
Highlights
Platt previews the upcoming fixture.
Prediction
City may well play a side changed from last weekends fixture, but it should still be a side capable of beating Wigan away. No disrespect is meant towards Wigan, just a realisation that Wigan, despite being an excellent passing and possession team, don't really possess the horses to overly trouble Man City. Man City's attacking options should be far superior to Wigan's defensive optons and this is where the game will probably be won for Man City.
Wigan 0-2 Man City